Client Support
How to retrieve your emails using iPhones and iPads
The following are instructions for iPhones and iPads. For general help on emails please visit our Email Accounts page.
To set up a new iPhone mail account
Select Settings (icon with cog):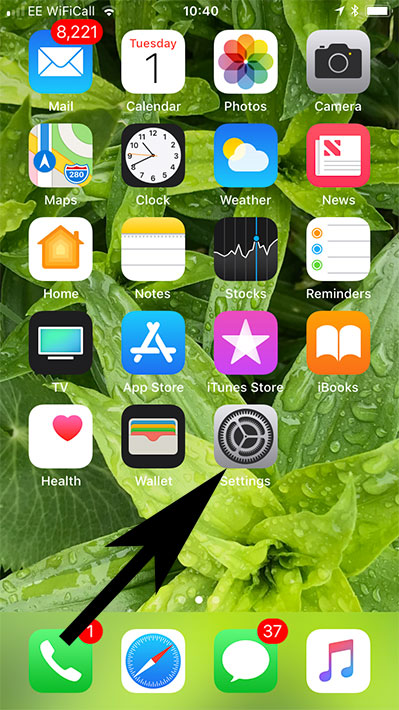 Select Mail, Contacts, Calendars or Accounts & Passwords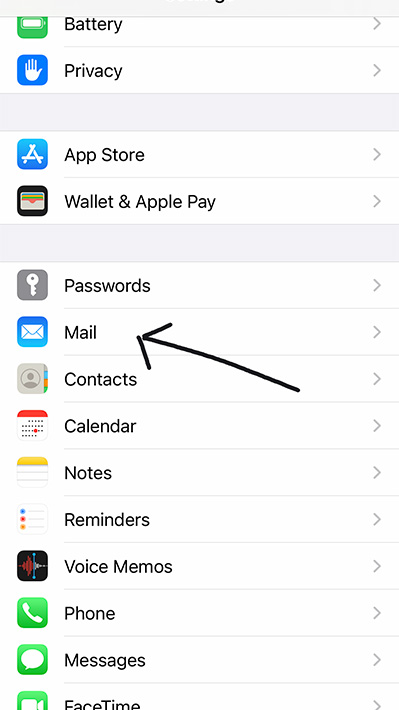 Select Add Account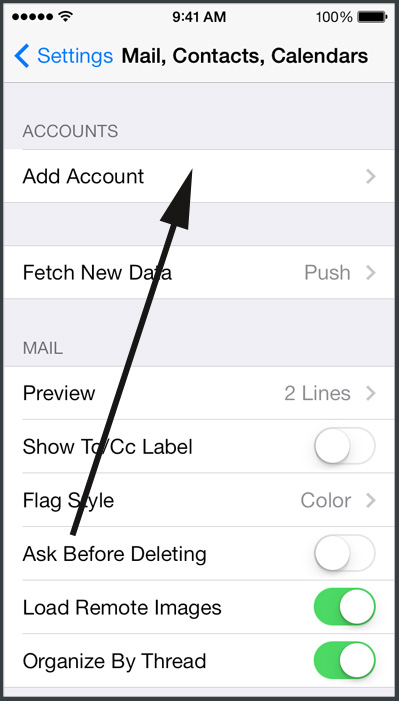 Select Other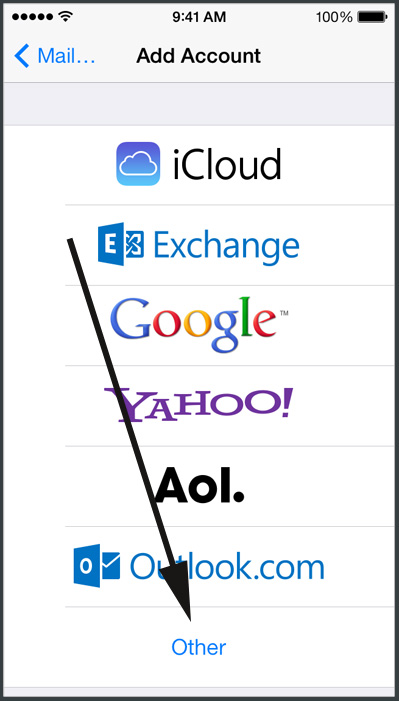 Select Add Mail Account
Name: your name as you wish it to appear
Email: your email address
Password: ********
Description: the label you wish to identify this new account.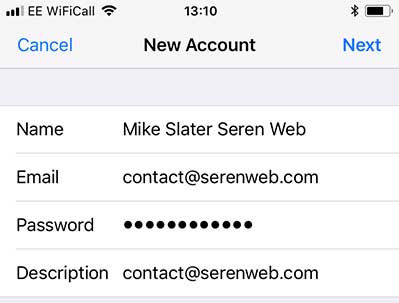 Select POP
and BOTH incoming and outgoing Mail Server need to be completed in full:
Host Name: mail.serenweb.com
User Name: your full email address
Password: ********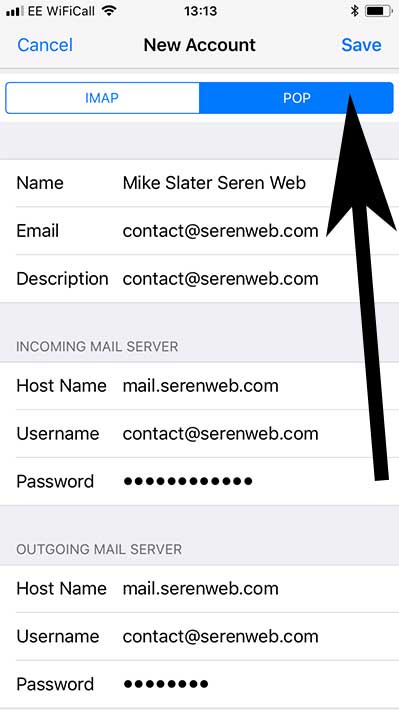 If prompted, select "Try setting up the account without SSL". Choose Yes.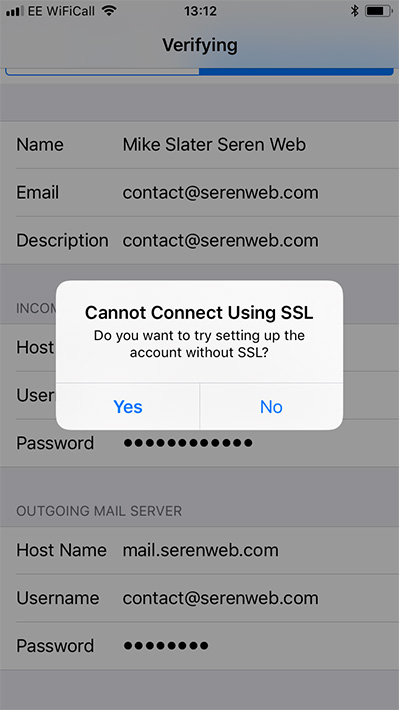 THAT SHOULD WORK! Below are all the settings using mike@art71.com as an example:
---
Incoming Mail Server Settings
Account type (POP or IMAP): POP
Incoming Mail Server: mail.serenweb.com
User Name: mike@art71.com
Password: ******
Incoming server port number: 110
Incoming server supports SSL? (yes or no): No

Outgoing Mail Server Settings
Outgoing mail server: mail.serenweb.com
User name: mike@art71.com
Password: ******
Outgoing server port: 587
Outgoing server supports SSL? (yes or no): No
---
Help with setting the reply address
Help with the reply-to address on iPhones