Client Support
How to retrieve and send your emails using Gmail
The following are instructions for Gmail. For general help on emails please visit our Email Accounts page.
Visit https://gmail.com
Log in to your existing Gmail account or create a new account.
Pick up mail through Gmail
If you want Gmail to fetch your emails on your account
Select "Settings" under the cog icon and then "Accounts and Import". Select "Add a mail account" under "Check mail from other accounts:"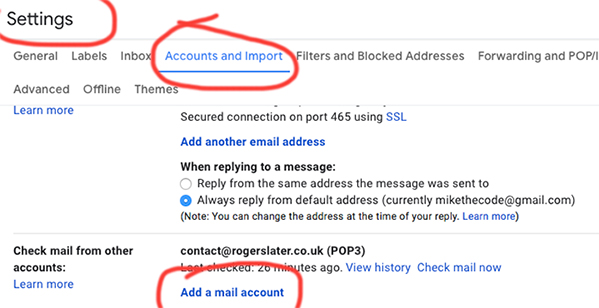 Type in your email address

Select "Import emails from my other account"

Type in the relevant entries as below. Username is your email address. The POP Server is mail.YOUR-DOMAIN-NAME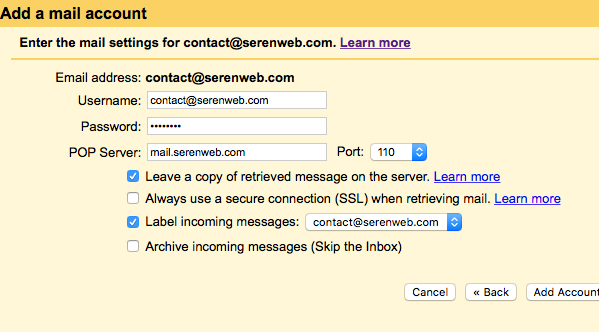 The account is now ready. If you also want to send mail then continue.

---
Send mail through Gmail
Type in your name. If you want to keep this mail address more separate from your gmail account then I recommend un-checking the box "Treat as an alias"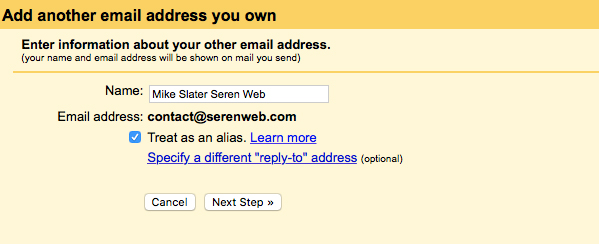 Type in your SMTP mail server as mail.YOUR-DOMAIN-NAME and your email address as the Username. The other settings as below: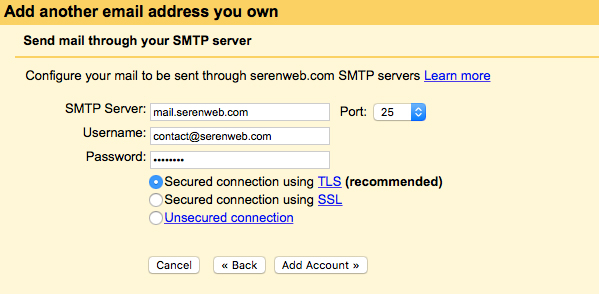 If you don't currently pick up your emails use http://webmail.YOUR-DOMAIN-NAME to access your emails
Add the code and "Verify":

All Finished
Now when you Compose a mail: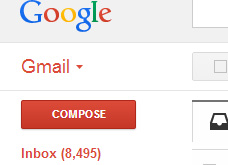 You can select your email address as the address you sending from: