Search
There is no "secret" to search engine positioning;
1. Host your site on fast web servers with all the latest software updates
2. Use responsive design
3. "Content is King" and make sure you have relevant content
4. Encourage some high-quality inbound links from websites already well positioned on the search engines
5. Use social network platforms to promote your "brand" and
6. Work on page titles and descriptions.
We help all our clients in building a good search position. Some examples (among many) include position 1 on global search for "glass eyes", position 1 for "budapest property rentals" and position 6 for global search on "race arches", position 7 on "native american gifts" etc
Some of our successes
1.2 "budapest property rentals"
14.0 "giftware company"
5.2 "santas grotto hire"
6.1 "race arches"
11.0 "organist"
3.9 "oak cleaning"
4.1 "buy bouncy castle"
1.0 "glass eyes"
7.3 "native american gifts"
12.2 "english courses"
9.6 "rocking horse restoration"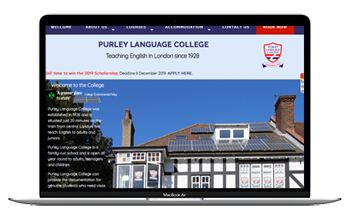 We are really pleased with the service Seren Web offers. Mike has succeeded in getting us on the top page on Google (we were around page 25 before). This has had a positive effect on our revenues. We are extremely happy we chose to work with Seren Web.


Purley Language College, London

OUR APPROACH