Client Support
Content Management
For many websites we can create a bespoke content management system specific for your website. This means we can often create a "simple" system which any member of your team can use to update some or even all the pages on a website. This example site is Global Convenience Store Focus where all the pages are updated by the client using a simple control area.
The entry page allows the client to manage each month's newsletter, update images available to the pages and edit specific pages in sub-sections of the website:
Each page has a simple text editor with simple formats easily added for each page: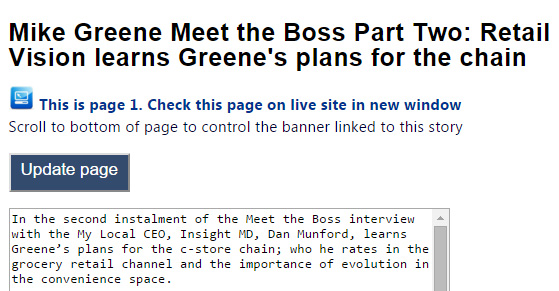 This site required page-specific banner ads so new banner ads can be uploaded and each page can have a specific banner and side advert: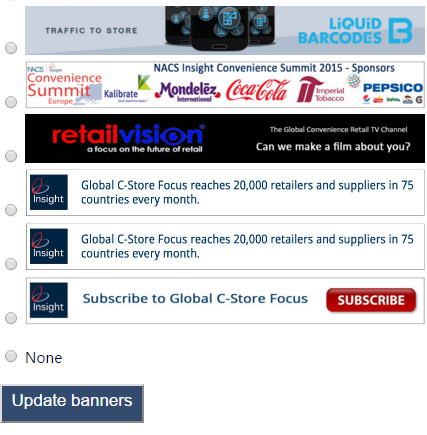 New images can be uploaded, re-sized and then specific code copied and pasted for any page: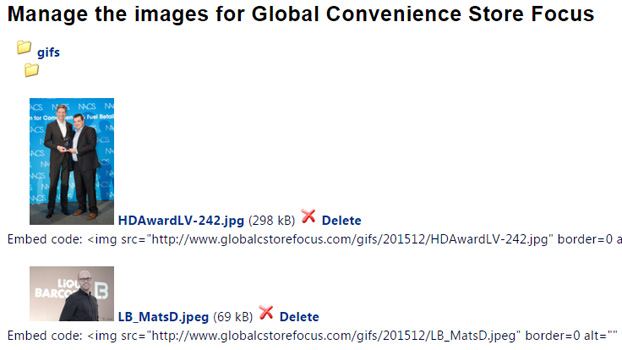 And the live wesbite is here: Global Convenience Store Focus
We are happy to work on a similar content management system for your website. The huge advantage of our bespoke system is that we can keep the coding which makes the website fully responsive seperate from the content so we can guarantee your website will work on all computers, tablets and phones no matter what changes you make to the content.