Let us manage your website, business email or write some software for you
Get in touch now and we can have a chat about what you need.
Join us for free and you will owe nothing if you are not completely happy with our work.

DISCOVER MORE

WHAT OUR CLIENTS SAY
Let us manage your website
---
SOLE TRADER, ARTIST, TRADES-PERSON website
from £40+vat / $65 per month
£480+vat / $780 annual fee
---
SMALL OR MEDIUM SIZED BUSINESS website
from £75+vat / $120 per month
£900+vat / $1440 annual fee
---
ONLINE STORES with 1000s of items and options
from £150+vat / $250 per month
£1800+vat / $2880 annual fee
---

Design of your website.

Search engine optimisation to ensure the site is easy to find.

Changes to existing content as and when required.

Web coding to conform with standard global accessibility laws.

Coding to ensure website works on well over 99% of all web browsers.

Bespoke software to perform any job or function you require.

PERFECT IF YOU are far too busy running your business or your life to have to worry about geeky IT problems and want an online partner to work with you at all times. MORE
Business email

Business email from £25+vat / $40 per month. MORE
Bespoke software

Bespoke software to perform any job or function you require.

We have been writing web-based software for clients since the year 2000. £ to be quoted
Apps for App Store and Google Play



App development for Google Play Android and Apple iOS stores from £50+vat / $60 per month.
Before you order, What our clients say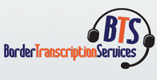 A most excellent value for money package and customer service skills second to none...


Donna, BTS

WHAT OUR CLIENTS SAY