Latest News
17th December 2018
New website for hand-grown yew trees by Only Yew
Only Yew trees
12th December 2018
New website for Gulf Coast Westpointe Retirement Community
Westpointe Retirement Community
25th November 2018

Updated website for Shrewsbury based hotel Sydney House Hotel
Sydney House Hotel Shrewsbury

The use of non-computer/Internet jargon filled explanations of what is needed was for me very refreshing

WHAT OUR CLIENTS SAY
12th October 2018
Updated website for The Gregynog Young Musician Competition
Gregynog Young Musician Competition
28th September 2018

New micro-website and log-in dataroom facility for new housing development at Botany Bay, Chorley
Botany Bay Chorley
16th July 2018

New business website for drone operator Doctor Drone UK
Doctor Drone
14th July 2018

New micro-website for Lostock Lane Residential
Lostock Lane Residential
21st May 2018

New ecommerce website for Old Tupton Ware
Old Tupton Ware
15th March 2018

New business site for Y Star Inn offering accommodation, food and drink from one of the highest pubs in Wales
Star Inn Dylife
2nd March 2018

New business site for Green sedum roofing and rubber roofing in the West Midlands
Green and Rubber Roofs
3rd January 2018

Re-launched site for artist Charlotte Durie selling her original artwork, reproduction and cards and posters.
Dimension Studio

Mike is there every step of the way. He goes beyond the parameters of web-design and business hosting to promotion through social media and beyond.

WHAT OUR CLIENTS SAY
15th November 2017

Business website for promotion and rental of luxury property in the Hungarian capital Budapest
Budapest Luxury Apartment rental

An excellent business partner who we hope to work with for many years to come.

WHAT OUR CLIENTS SAY
2nd November 2017

Relaunched promotional website for St Ives unique shop Kudos
Kudos St Ives
30th October 2017

New ecommerce website for UK supplier of Design Toscano range of home designs
Design Toscano Online
12th September 2017
We are now members of the Bay Area Referral Network - A Chapter of The ONE! in Pensacola, FL
Bay Area Referral Network
5th September 2017

Promotional website for respected organist James Parsons
James Parsons organist
25th July 2017
Relaunched website for Rocking Horse Works and sister business Oxford Rocking Horses
Rocking Horse Works  
Oxford Rocking Horses
30th June 2017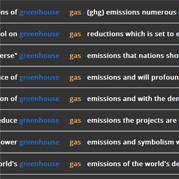 In partnership with the Forensic Linguistics Institute we developed a corpus which allows an analysis of the occurance of words.
Seren Corpus
27th June 2017
New ecommerce webiste for Office Express with 13,000 product line and search by attributes
Office Express UK
---
Instagram feed

Mike Slater on LinkedIn

Follow Seren Web on Twitter
---
OUR PORTFOLIO