Client Support
How to set your default email client in Windows 8
1. From Windows 8 select the "Search" option (magnifying glass).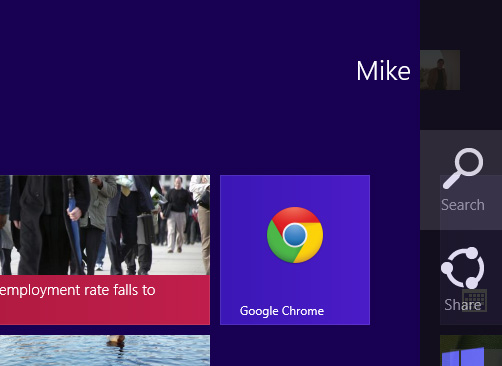 2. Type "default programs" and select this app.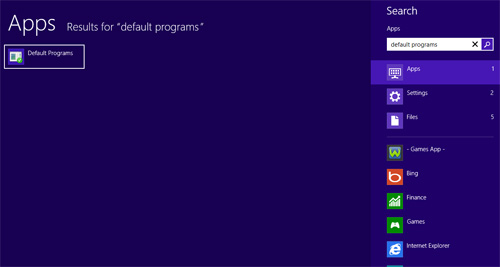 3. Select "Associate a file type or protocol with a program".

4. Scroll down the list and find MAILTO and select "Choose program..." and choose your favourite email software.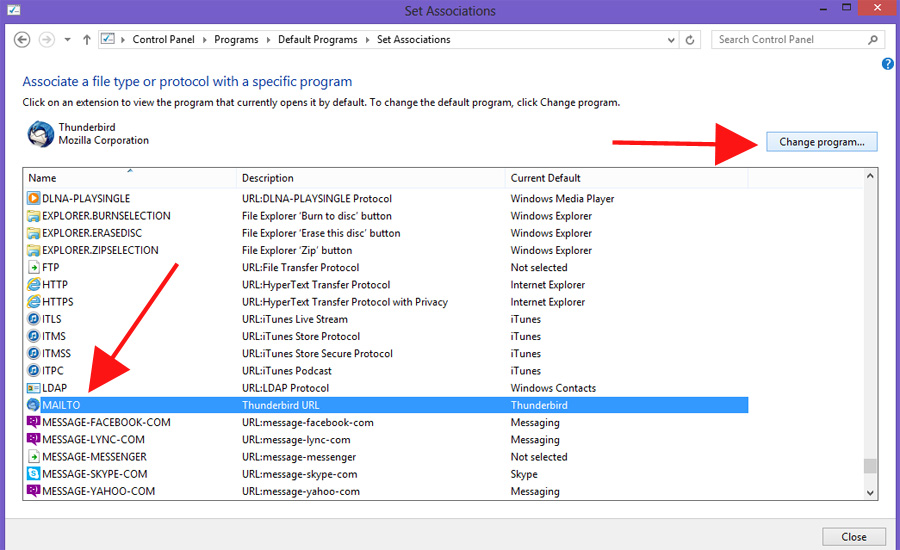 5. Choose your email software.